Hello! Welcome to Mannahelp.
So many people in our community and around the world need help and it is only natural for us as humans to step in and render assistance. Poor nutrition, gender inequality, low birth weight, low immunization coverage, illiteracy, underemployment are some pressing issues that need urgent solutions.
Mannahelp was established with a mission to eradicate poverty and suffering through the implementation of sustainable development programs, feeding the needy, empowering women and girls, ensuring access to medical care and ensuring access to education. We strongly believe that the world would be a better place if these critical issues are tackled.
Source: pixabay, capri23auto
Did You Know?
Extreme poverty rates are still rising in some parts of the world especially sub-Saharan Africa. The average poverty rate for sub-Saharan Africa is 41 percent, and of the world's 28 poorest countries, 27 are in sub-Saharan Africa all with a poverty rate over 30 percent
Nigeria for example is now among the list of countries where poverty rates are very high. Mannahelp believes we can put an end to suffering by applying realistic approaches and cost effective measures. We also believe our approach can be replicated in other cities including marginalized communities.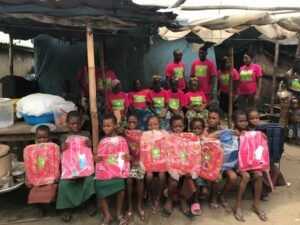 We have researched areas of intervention and we have come to a conclusion that poverty, hunger and gender equality are key areas we need to address now. These 3 areas are also in line with the Sustainable Development Goals. Join us on this journey; together we can make a difference by supporting communities and improving lives.