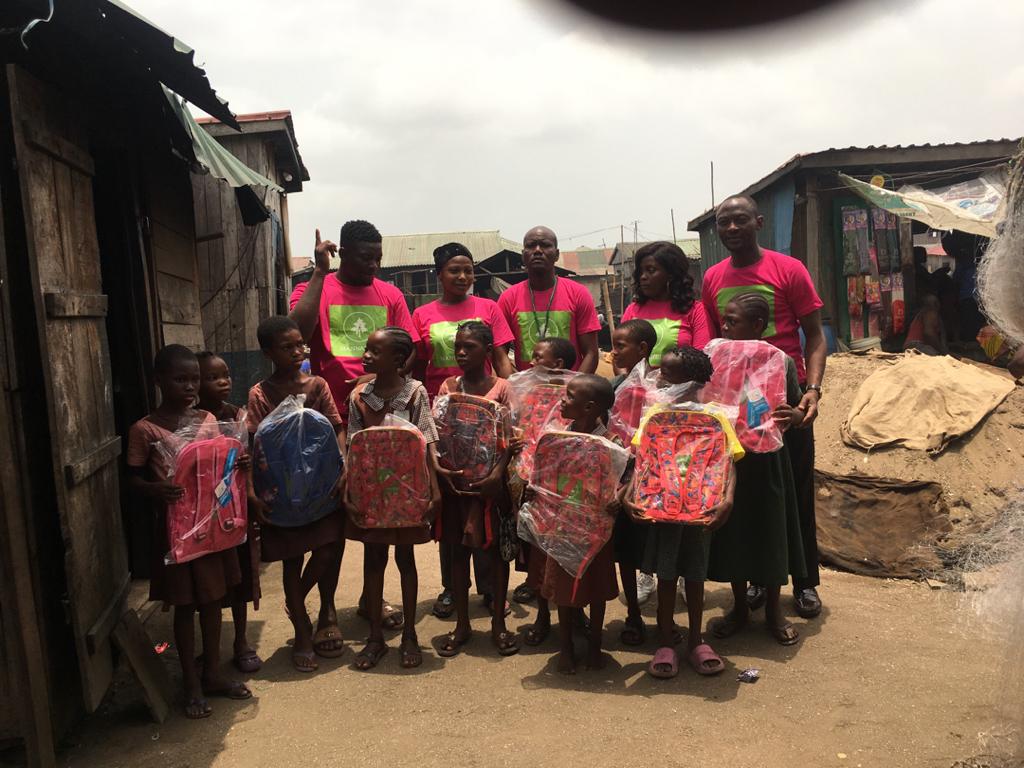 Makoko is a marginalized community, and it is also known as the world's largest floating slum, with over half of its population on water. Makoko's population is estimated at over 500,000 and it is believed that over 100,000 are kids.
With over 6million girls out of school in Nigeria, Mannahelp is on a mission to make education guaranteed and to increase the girl child enrolment in school. Together we can help the girls and young women in Makoko by donating here.
The Mannahelp "Yes She Can" program ensures girls complete their education by dialoguing between community leaders, parents, and students about the benefits of educating the girl child. According to UNESCO, girls make up 60% of all out-of-school children in Nigeria at primary level.
Mannahelp believes all girls have equal rights to education, and we promote this, by removing obstacles preventing girls and young women from achieving this dream. We believe that all girls and young women should be empowered in order to reach their full potential. Investing in education and training girls breaks the poverty cycle and results in economic growth.
The long-term vision of our work in Makoko is to educate as many girls as possible which will empower them and lift them out of poverty.
We plan to carry our vision forward by leveraging the process indicated below:
●Criteria: We will continue to accept girls and young women into the program;
● Education: We will ensure that girls enrolled into our program attend school fulltime and we will monitor their progress to ensure that they complete their education which will empower them and give them a voice;
●Advocacy: we will continue to advocate at all levels for changes needed to ensure every girl is educated in a safe environment.
● Sustainability: We intend to continue to solicit for resources through different channels to improve the lives of girls and young women in Makoko.